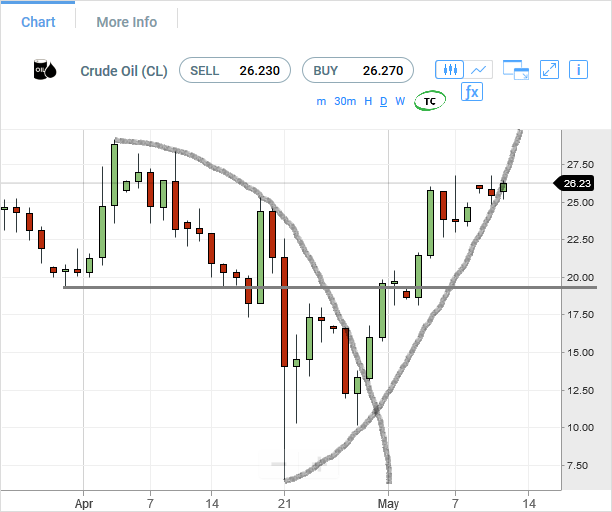 The above chart is of WTI Crude Oil futures (July 2020 contract). All traders should move into July contracts asap because June contracts are nearing expiry this week.
Crude Oil futures maybe breaking out of their strong parabolic uptrend from the deep sell-off seen on April 21, 2020 and they can also move up till 27-28 as part of this uptrend.
There is a strong support at $19 per barrel. Traders can stay long above 19 for Target 30. Buy on corrections. A closing below 19 will create fresh selling pressure and weakness that can drag down the price till 12-13 level, where we have seen major support, and strong buying on 3 different days during April 2020.