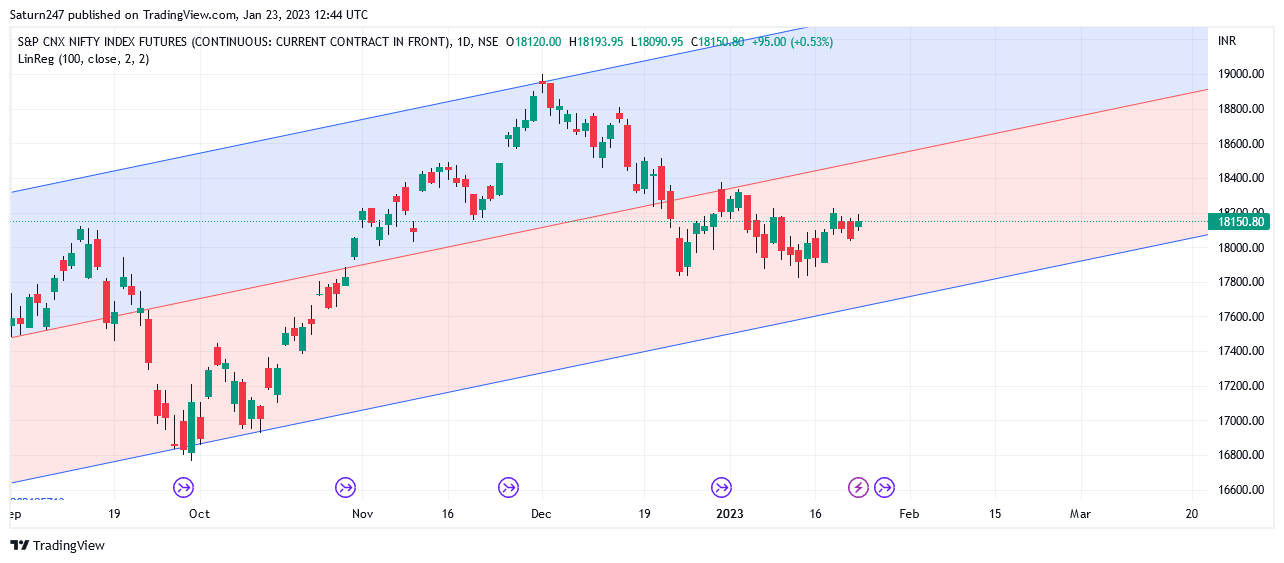 The above chart shares the Nifty Futures Technical Analysis.
Nifty futures are currently consolidating, but they are still in uptrend. They are correcting from highs made in Nov 2022.
Please note that Nifty futures did not undergo similar correction as S&P500 and Nasdaq100 futures in Nov-Dec 2022, so there is scope for some correction here.
Nifty Futures Trading Strategy: Currently, it's sideways market, so all positions must be light, or no positions at all. Nifty futures will offer a good buying opportunity around 17,700 to 17,800 level, which near the lows of Dec 2022. Those levels can offer buying support and we can see a reversal towards 18,500 to 18,600.