Tag Archives:
Nasdaq Futures Trading
Nasdaq Futures (NQ) are looking stronger than S&P500 Futures (ES).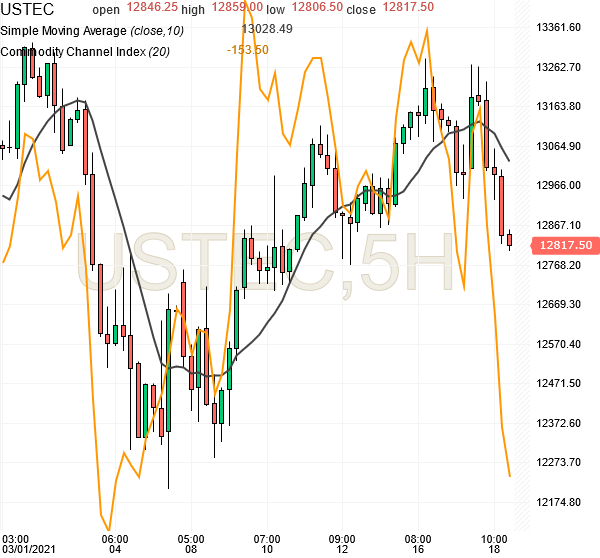 Nasdaq futures (NQ) trading has been volatile in the past week. Nasdaq futures hit our target of 13,250 and went up till 13,262 in a flash (after US Fed statement on holding interest rates down till 2023), but the Nasdaq futures could not hold the gains, and started losing all the gains. The momentum indicator (CCI) has moved sharply lower, and we will need the momentum indicator to stabilize and reverse in a reliable manner, for new long trades to start. 12,500 should act as a strong support, and the Nasdaq futures are likely to go up again and retest 13,000 in the next 2-3 days. There is resistance at 13,300 level.