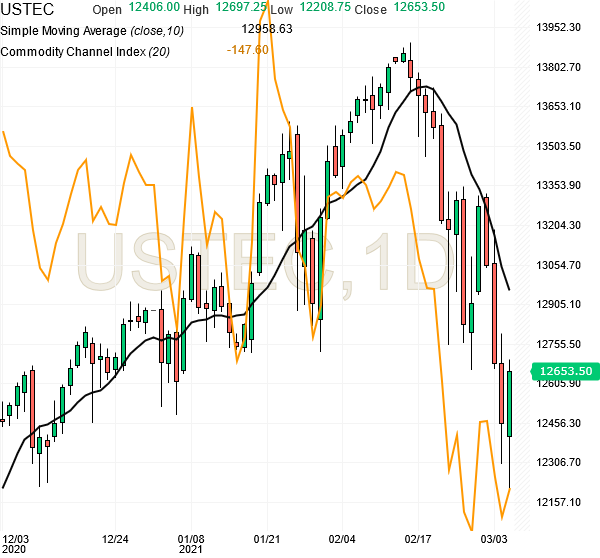 Today (Friday) was another large range day.  Nasdaq futures (NQ) have lost 10% from their recent high, and they are are still below their 10 day moving average (SMA) and that indicates significant weakness despite today's recovery rally from 12,200 level, which was defended successfully at 12,208. On the back of the recovery rally today (Friday), the Nasdaq futures can move up further to test the latest 10 day moving average (SMA) in the coming week on Monday or Tuesday, which may be near 12,900. Fresh long positions should be added after a closing above 10 day moving average (SMA).
The Momentum Indicator (CCI) has been holding up (without making a new low) despite significant fall in price this week, in both daily and 5 hour charts, which is a positive sign.
[Bonus Trade] Traders can stay long above 12,500 for target 13,500. Fresh long positions can be added above 13,000 level, with a close below 10 day SMA as stop loss.