Nasdaq futures (NQ) hourly chart analysis for today 08 Feb 2023 — the uptrend is still on (started in early Jan 2023).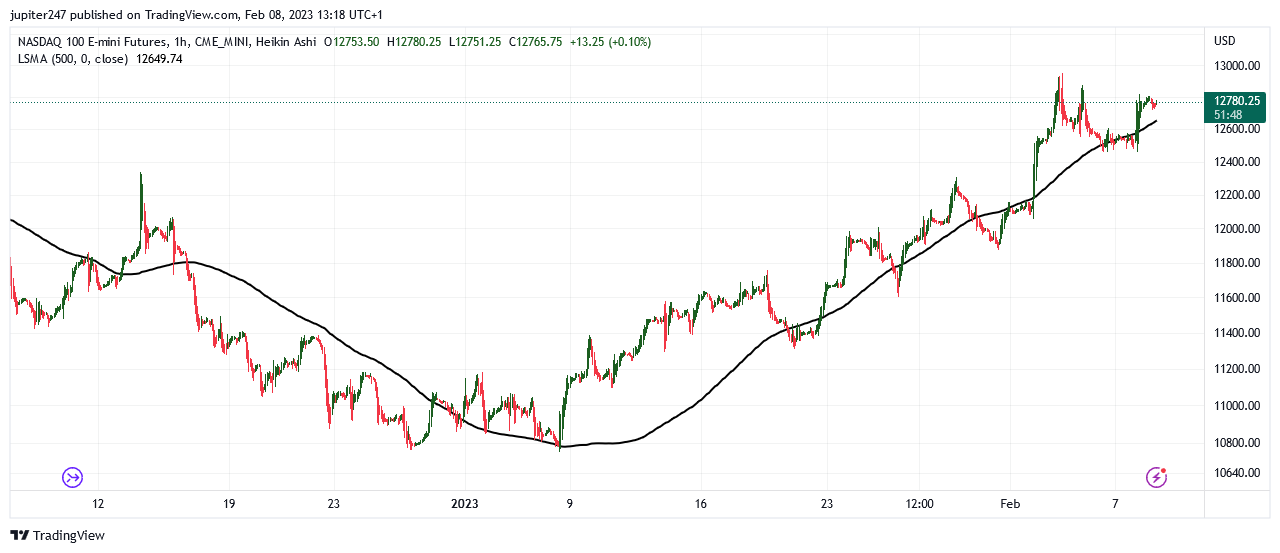 Our Nasdaq100 Futures Trading Strategy currently is that all trades need to be on the long side. And all corrections have been suitable for buying since early Jan 2023.
12K was a key level to be tested, as mentioned in our posts in early Jan 2023, and it has been achieved and 13K was almost hit last week.
13K level is a major resistance zone, so it will take sustained buying to cross that level.