Crude Oil prices have been under pressure, and the downward sloping lines of 200 day moving avg and 50 day moving avg show this in a very emphatic manner. We need at least the 50 day moving avg to start trending up for any strength in crude oil prices. Otherwise, we are in a trading range with $50 per barrel as the floor price and short term swings towards $60 per barrel and back to $50 per barrel. As of now, we are seeing a strong support at $50 per barrel. There is a very strong floor price at $40 per barrel, and prices below $45 are ideal for strong buying for target $55 per barrel.
In the current set up, all prices above $60 per barrel are suitable for profit taking and waiting for prices to cool down. There is a constant addition of crude oil supply and unless the global economy resumes growth, crude oil will remain under pressure. A strong US Dollar will keep crude oil prices under a tight lid. In that sense, the Euro and Crude oil are two correlated assets, both being proxies of global growth and "Risk On" sentiment.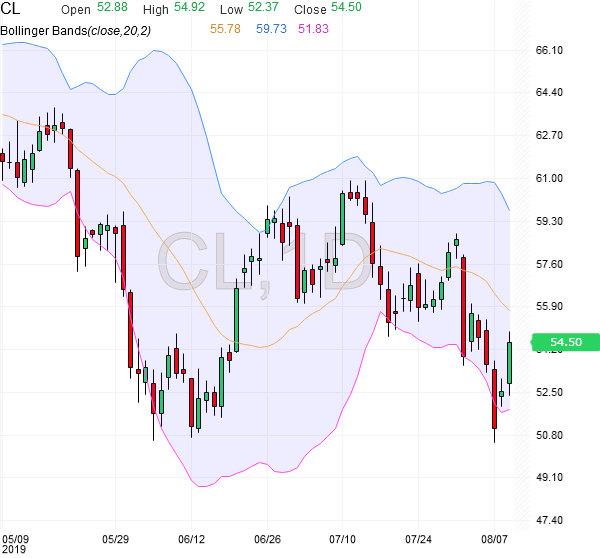 The Crude Oil Futures are at $54.50 per barrel currently, and we have some upside reliable till 56 in the current upmove, and it should be captured. We have been long from 52 onwards this week, for targets of 55 and 56. We can get 56 in the coming week itself. Above 56, we should wait to see if the futures are moving up with increasing momentum.
[Bonus Trade] Buy Crude Oil Futures at 54.50 for Target 56.00 with Stop 52.00