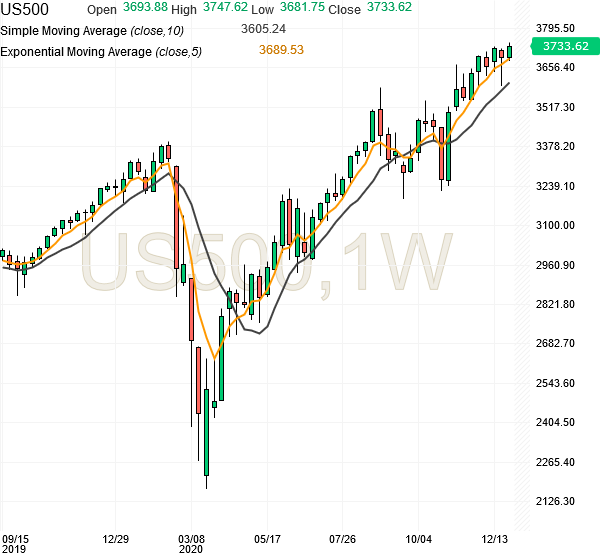 The S&P500 futures are currently at 3733, and they are in clear uptrend, constantly trading above their 5 week EMA, which indicates strong uptrend, and the only thing to do here is to stay long above the 5 week EMA, which is currently at 3689.
The S&P500 futures closed today at 3721.50, doing a small red day, but they are still trading above the 10 week SMA (currently at 3605), and any move above 3730 can rapidly accelerate into a new rally towards 3750-3780 level.
The 10 day SMA is currently at 3706, and it is suitable for short term trading, so we can stay long above 3700 level. Our S&P500 Futures Trading Strategy is to stay long above 3700 for target 3760.